| | |
| --- | --- |
| Posted on March 25, 2015 at 9:45 PM | |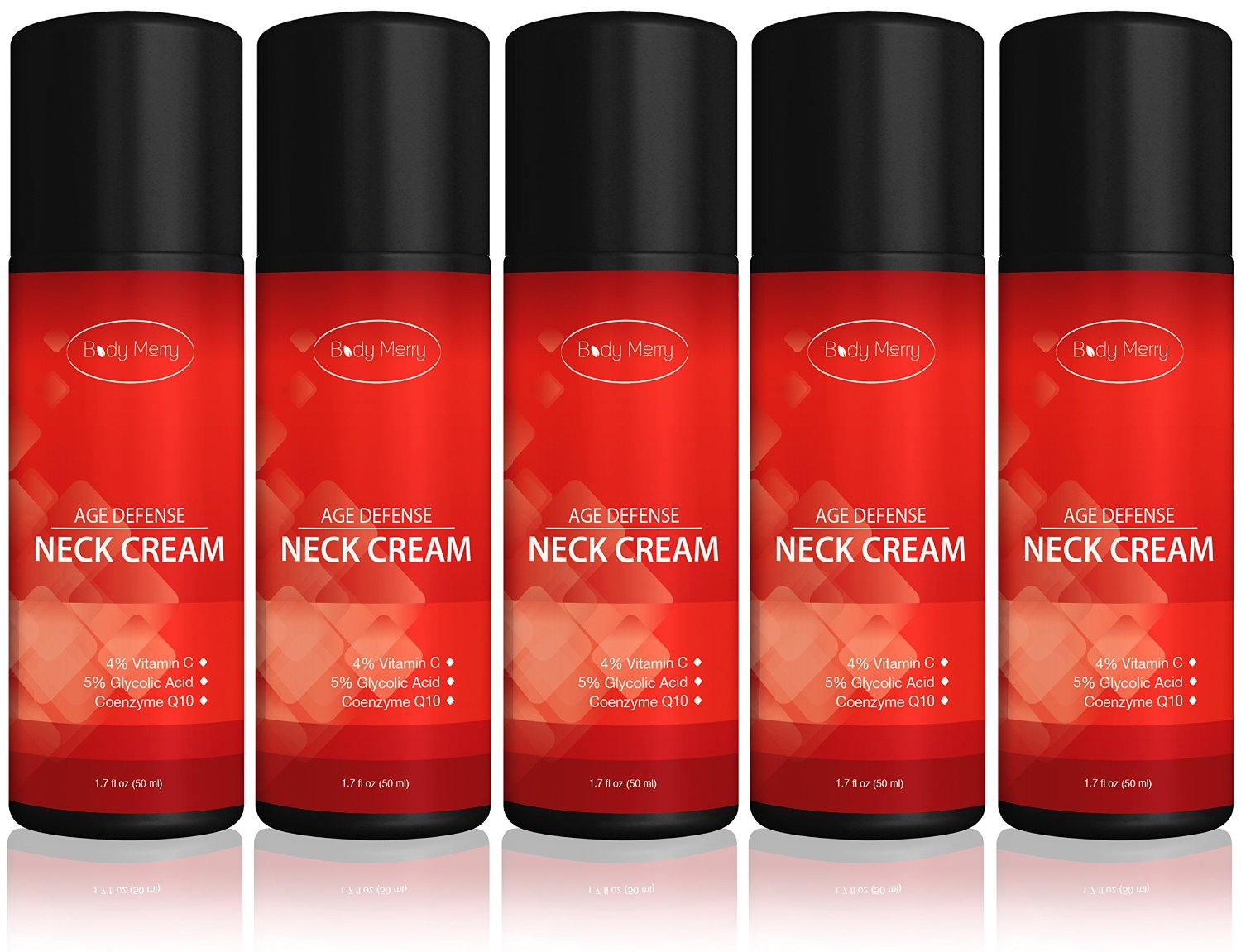 If you follow me at all you know I love this company. They are so great to work with and their products do what they claim
I find that pretty amazing! I started using this cream right away. I can't say that I have huge issues yet in my neck area but I do
have the creases especially being a side sleeper, and sun damage. With the cream I could feel it tightening right away, I know
hard to believe right, but true. The smell is pleasant, kind of herb like and it absorbs well and is not greasy! Body Merry's Age Defense Neck Cream not only
lifts ad firms but it also hydrates the delicate skin of your neck and chest.
It was clearly working and it seemed to smooth, nourish and improved the elasticity of my neck and décolleté. Why do they call it that
anyway. What I love is that this is a pump bottle, and brightly colored. I also used it on my face and it hydrated my face and hands by default
which was a plus from this crazy harsh winter!
I do recommend this product and if it didn't work - you all know by now I'd tell you that too! While your results may not be exactly
like mine, I don't think you can go wrong with this product. Worst case- I think legs in the summer could really benefit from this cream.
A little goes a long way, I would give it 3-4 weeks using it religiously to see dramatic results, but to be honest I saw them in the first week.
Overall, the Body Merry Age Defense Cream is a great product. Here are some specifics...
Where to order: AMAZON OF COURSE  Body Merry Cream
The cream provides your skin with its daily staple requirements of vitamins, antioxidants and AHAs. 4% Vitamin C,
5% Glycolic Acid and Coenzyme Q10 (CoQ10) are supported by powerful natural and organic ingredients such as Plant Derived
Hyaluronic Acid, Propolis, Royal Jelly, Cocoa Butter, Jojoba Oil, Green Tea, Avocado Oil, Licorice, Lemongrass and Rosehip
Oil, to name just a few. Like all our products, the formula is free from harsh chemicals such as parabens, sulfates and phthalates.
Categories: Reviews, Supplements